We have been extremely honoured to participate, and win, a number of awards over the last few years. Awards are a wonderful acknowledgement of the commitment we make to the industries we are passionate about. We need a strong vision, the willingness to take some risks and have a great team that works with us to make it all happen. Thank you to the team!

We were finalists in the 2019 "Telstra Medium and Making Waves" category for the NT.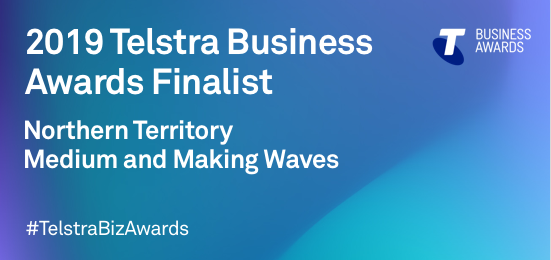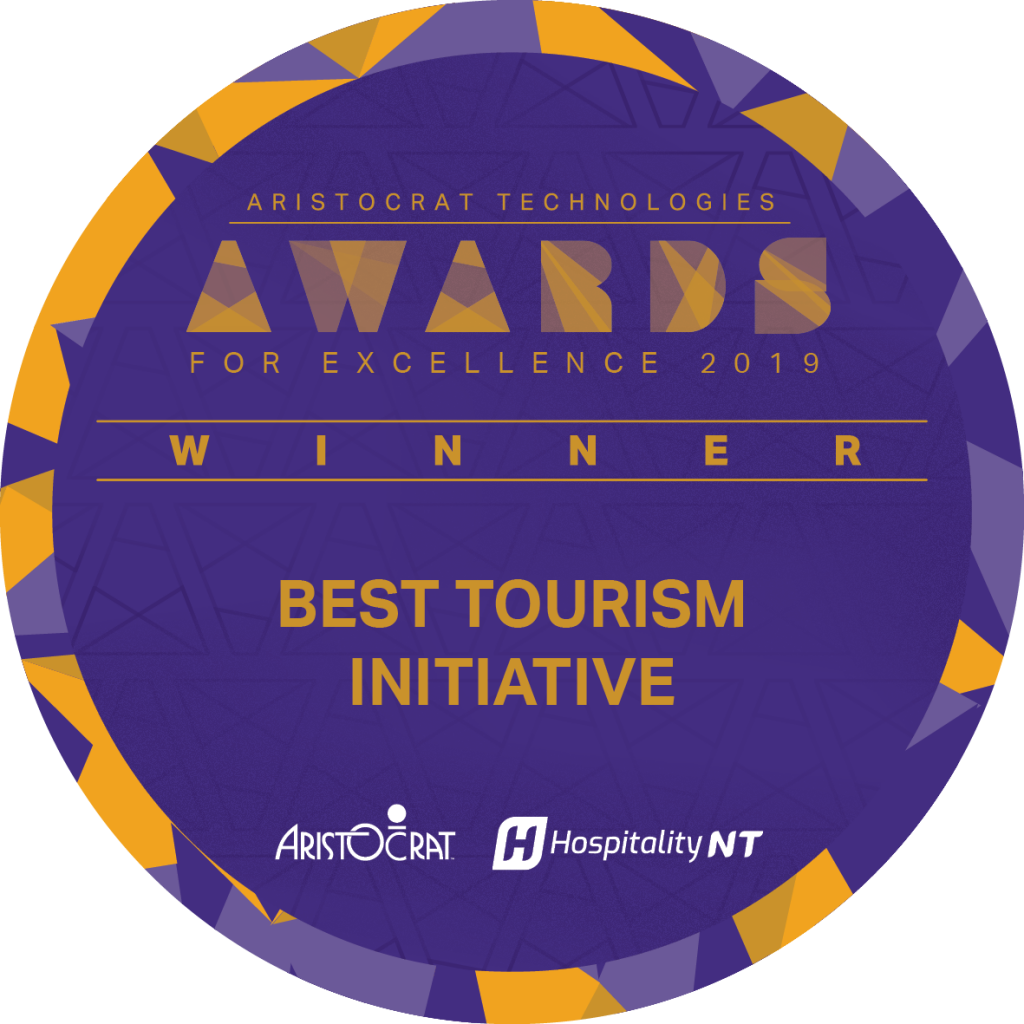 In 2019 we were the winners of the Hospitality NT "Best Tourism Initiative" award.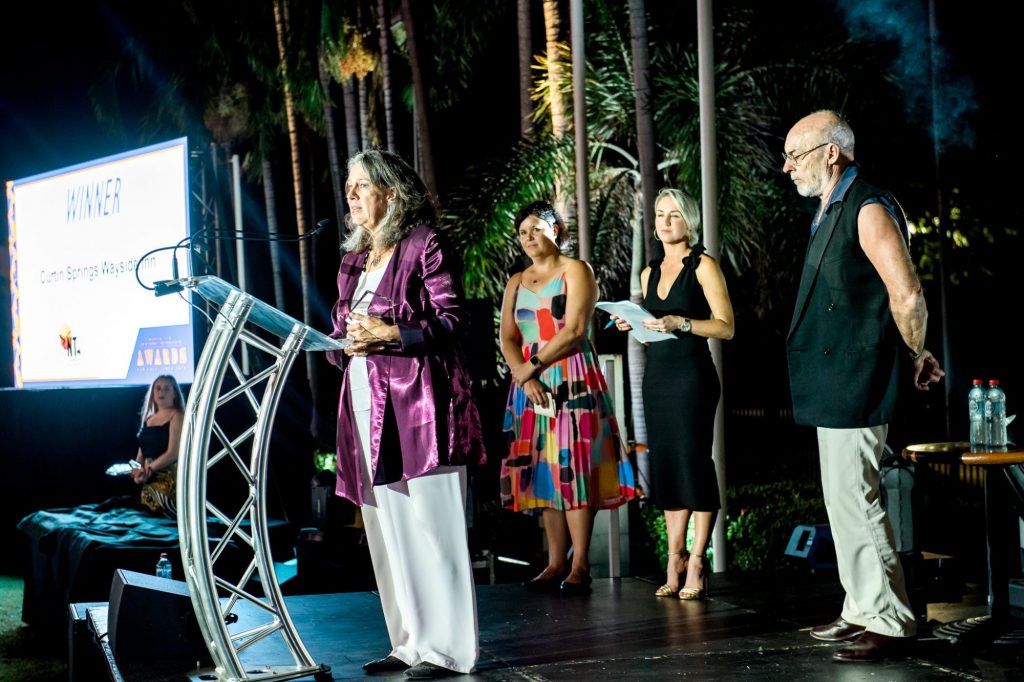 We received a Highly Commended for the Tourist Attraction category.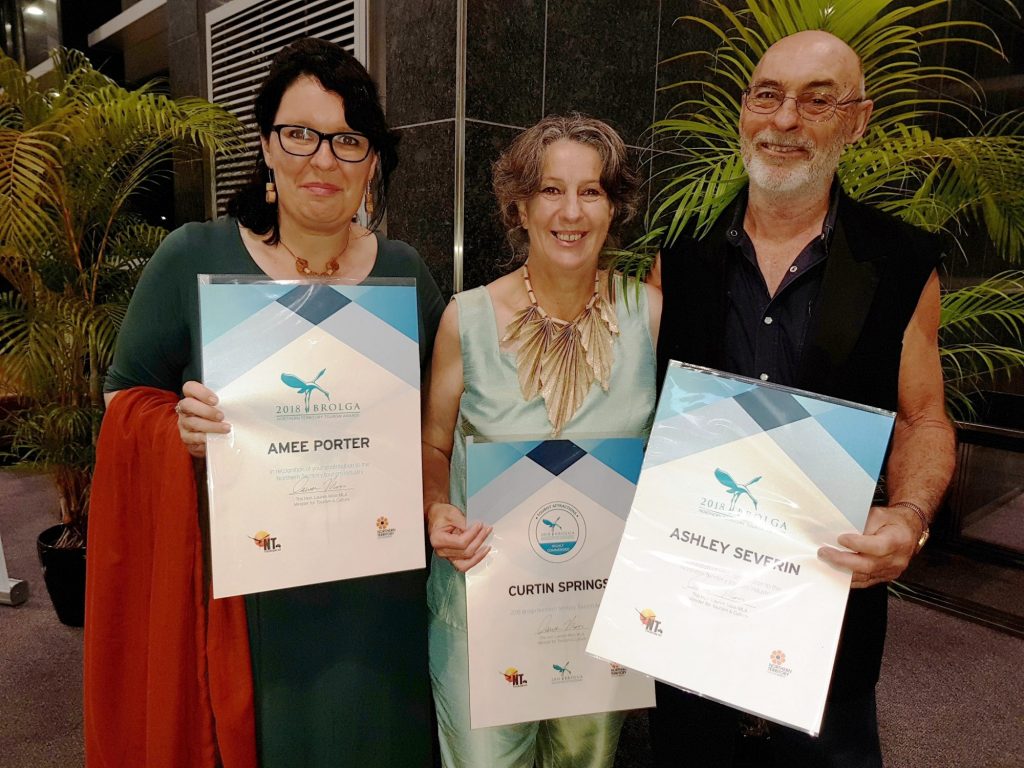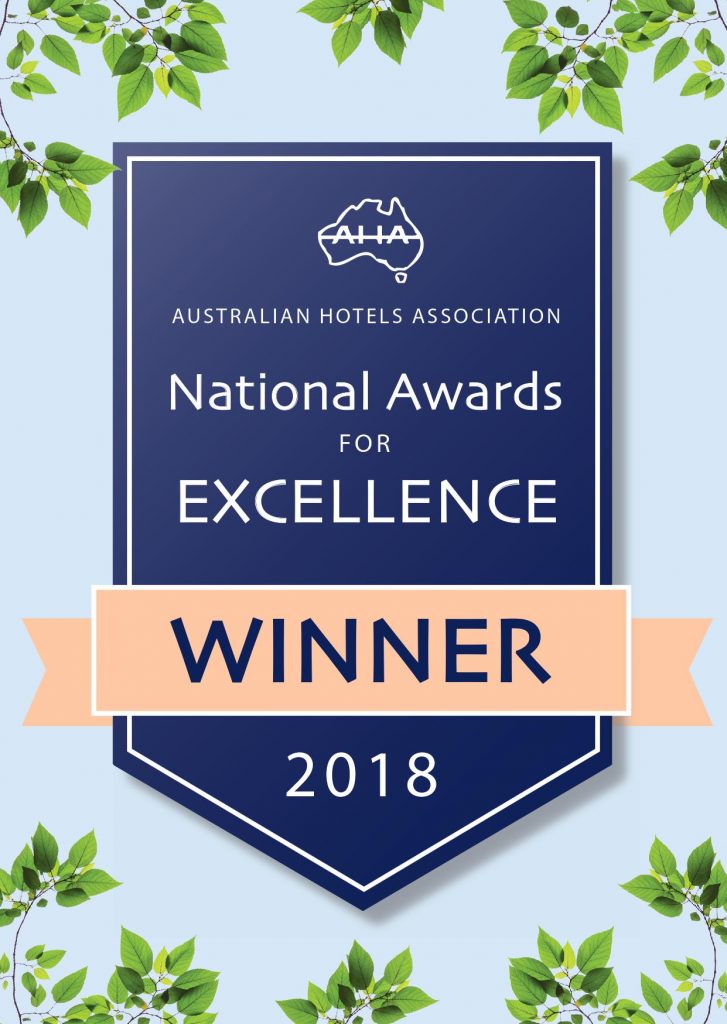 To win a national award is such an honour.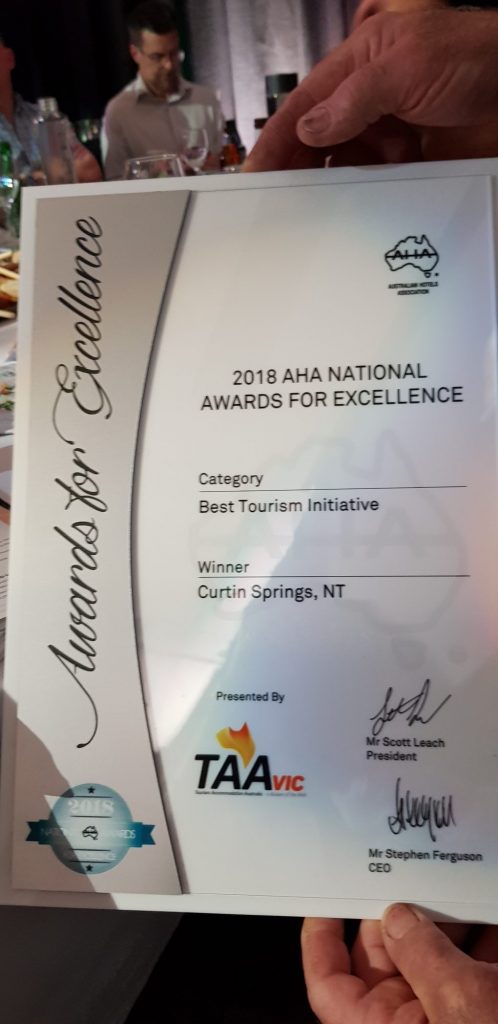 2018 Tourism Central Australia Awards
Awards are a mixture of personal and business recognition. 2018 saw Amee win the TCA Industry Achiever Award.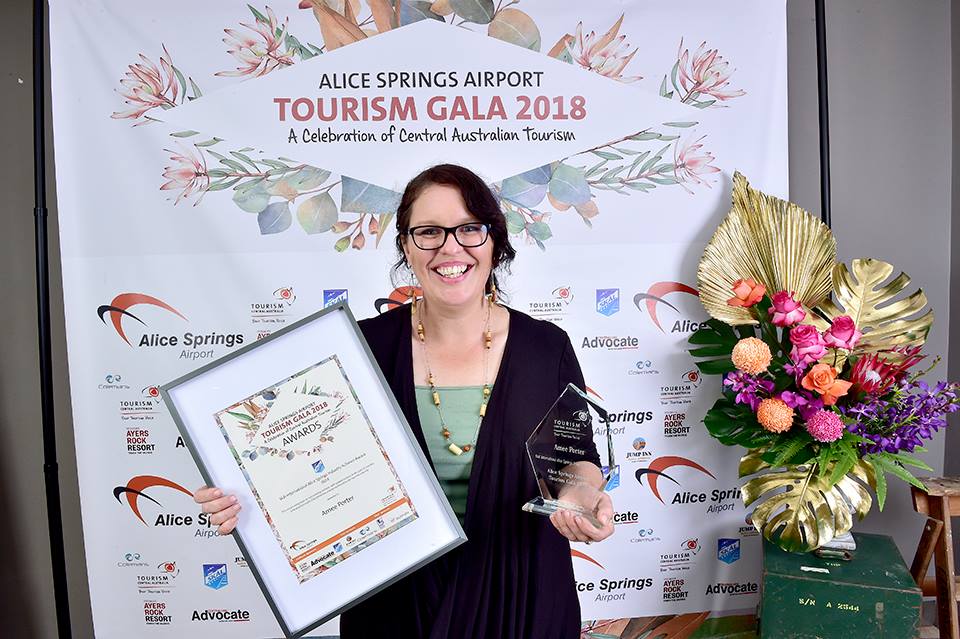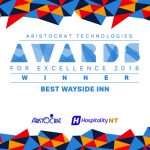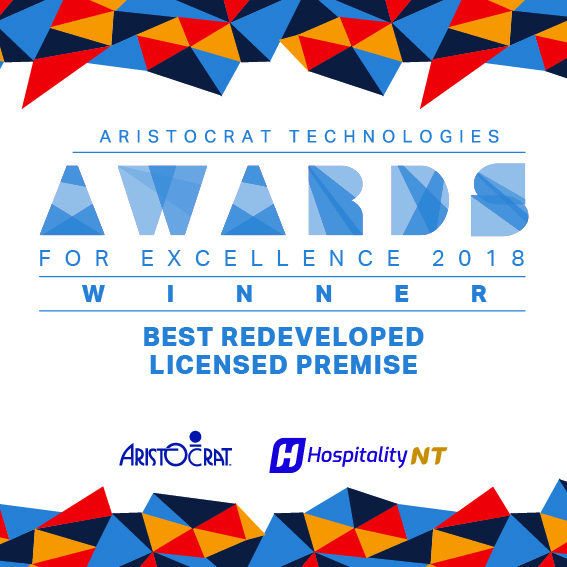 2018 Hospitality NT awards were a huge night for Curtin Springs.
We won 3 awards.
Best Wayside Inn
Best Tourism Initiative
Best Redevelopment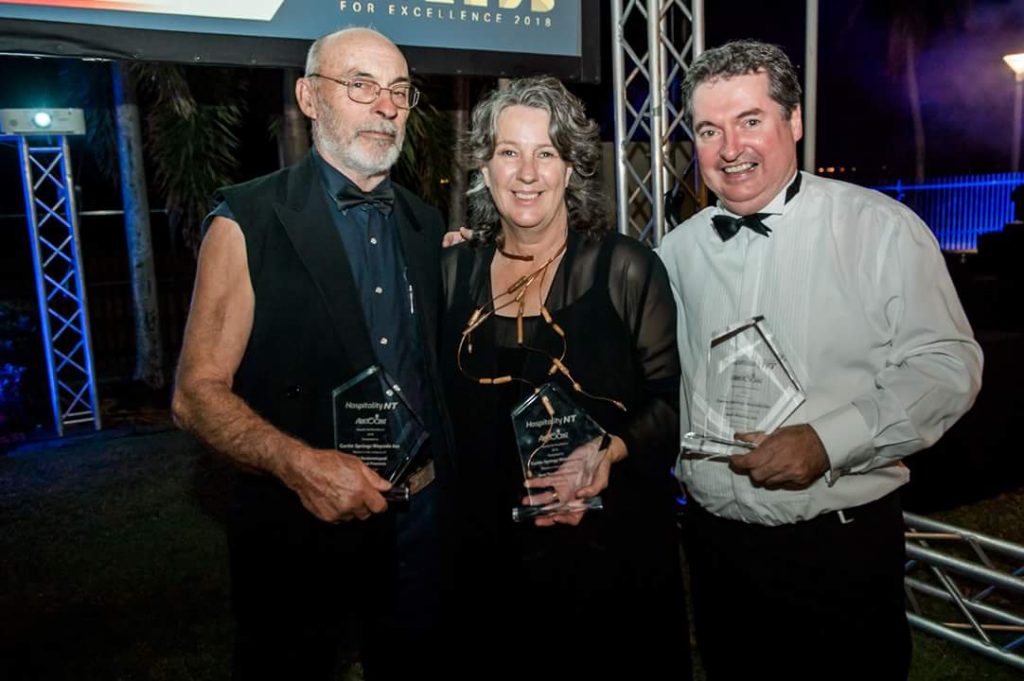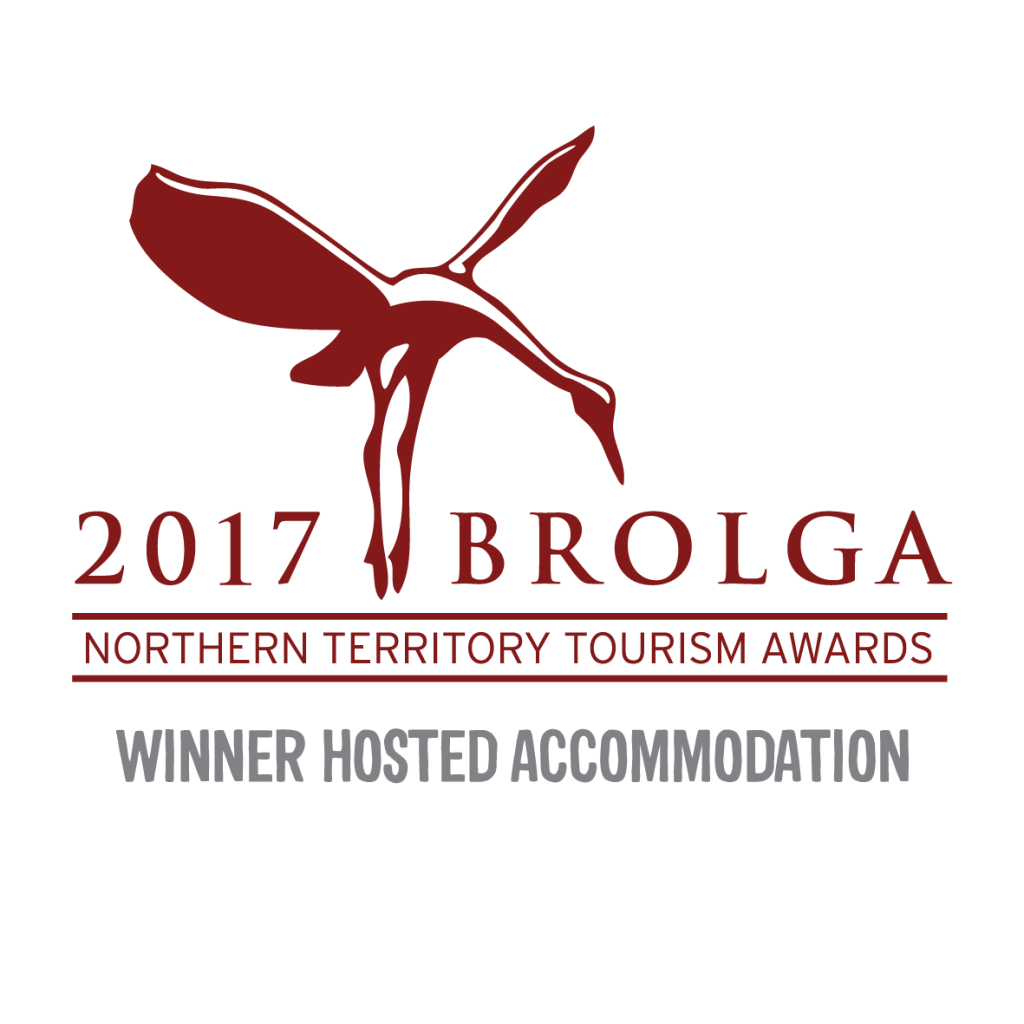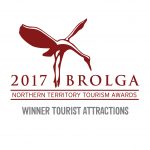 Wow, 2017 was such a huge year for us.
Curtin Springs won 4 NT Brolga awards.
Hosted Accommodation
Tourist Attractions
Chairman's Choice.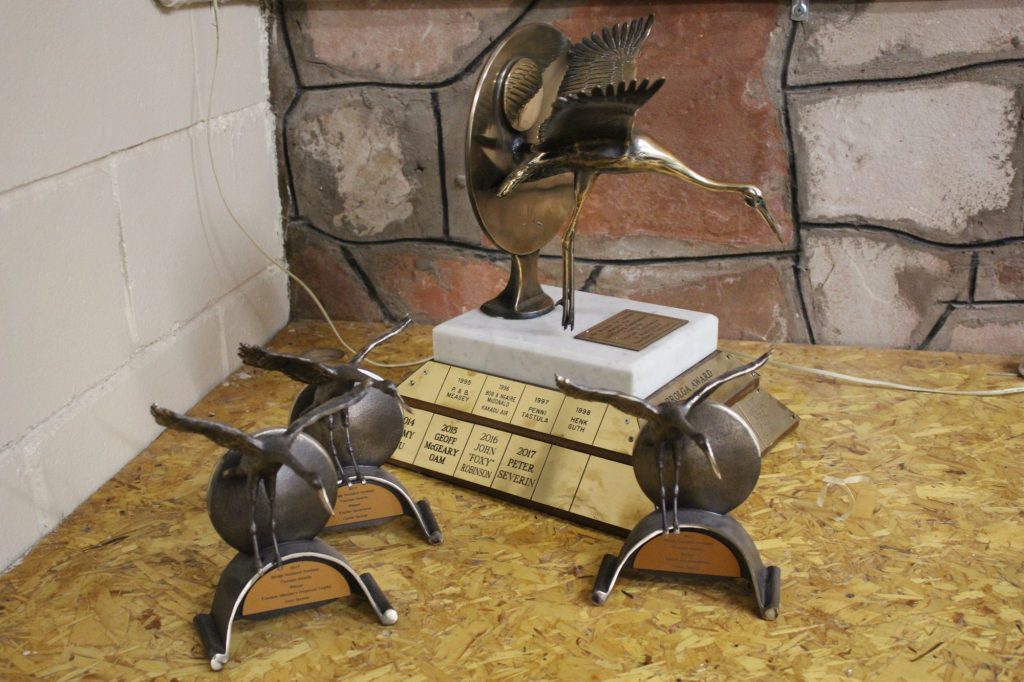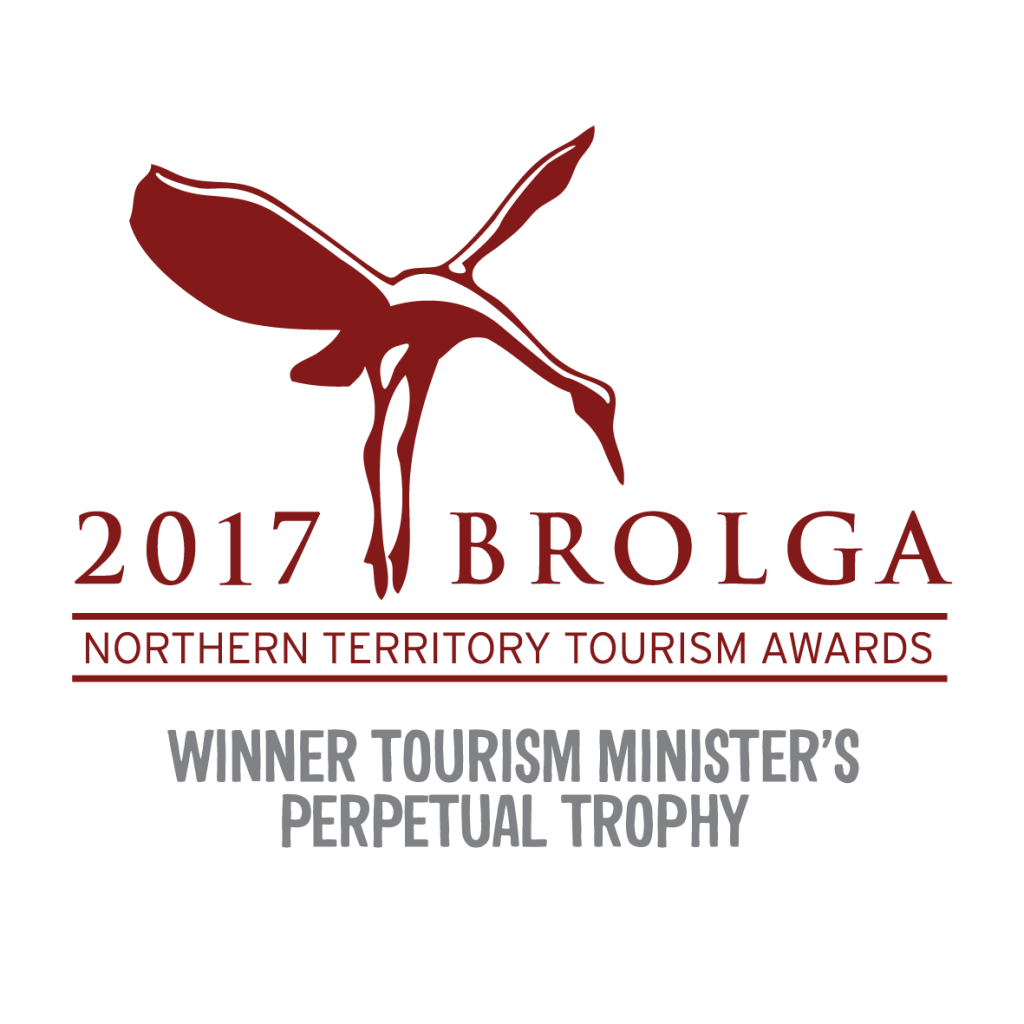 The 4th Award was 'The Big Bird', the Award for Outstanding Contribution towards Tourism Excellence. It is entirely appropriate that Peter be recognised for his 60+ years of first pioneering and then continuing to meet the needs of visitors every day!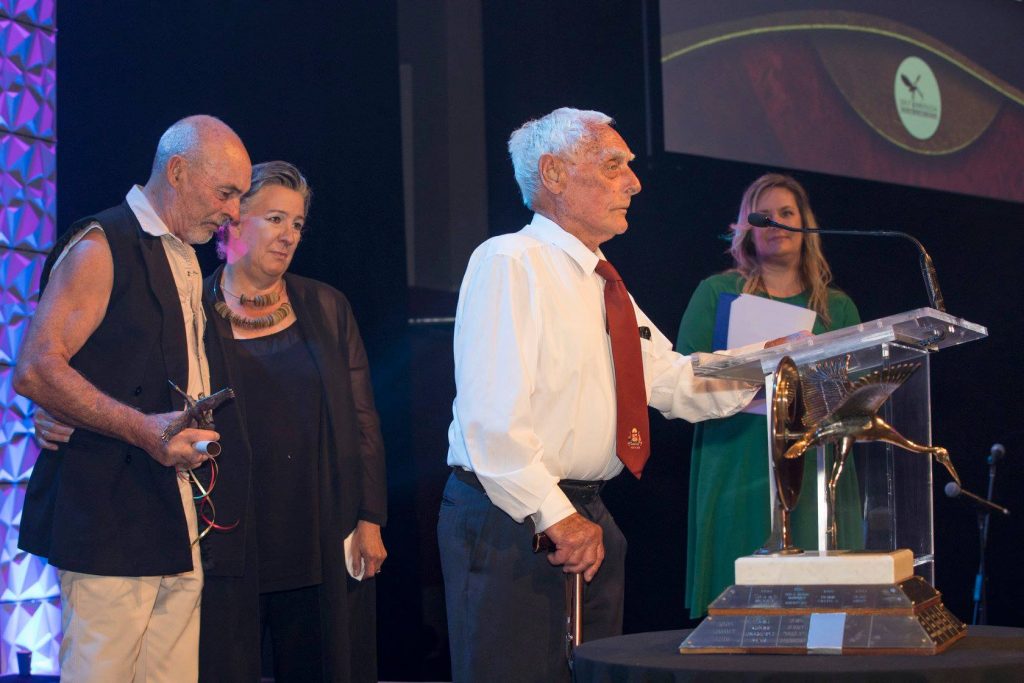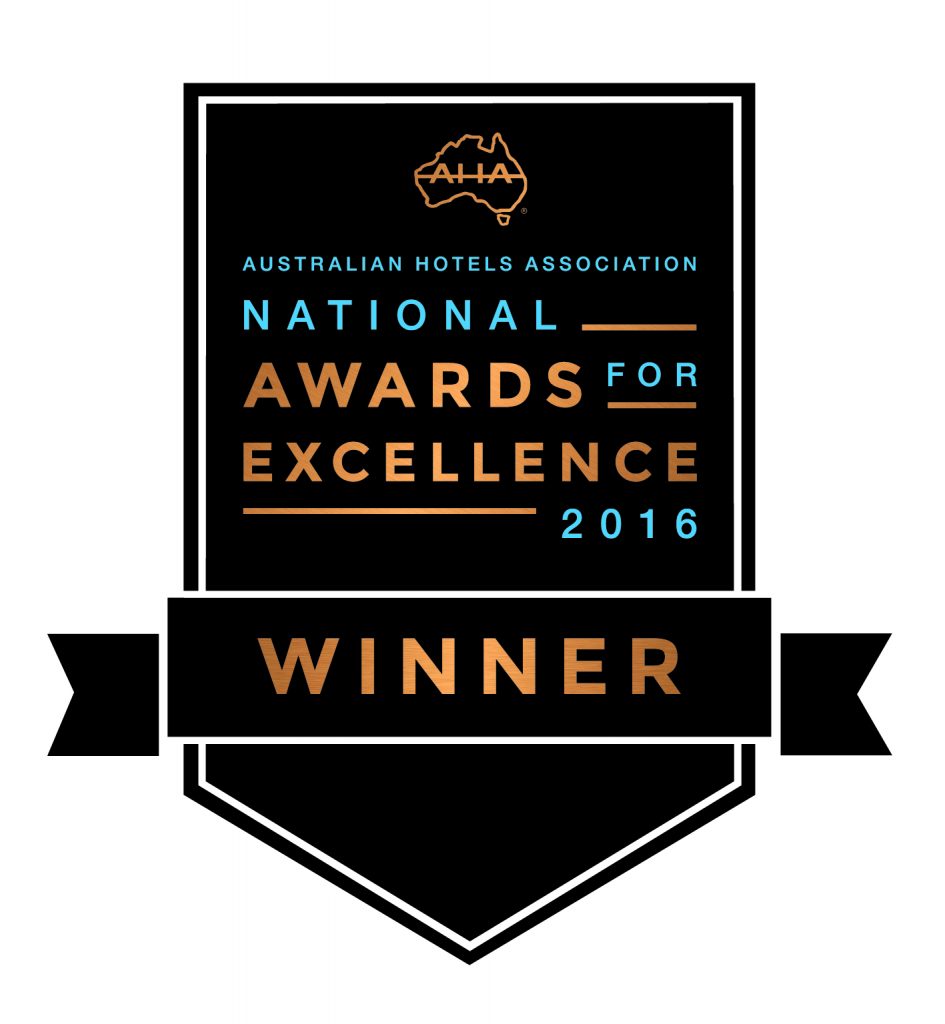 After winning the NT AHA award for Tourism Initiative, we went on to win our first national award.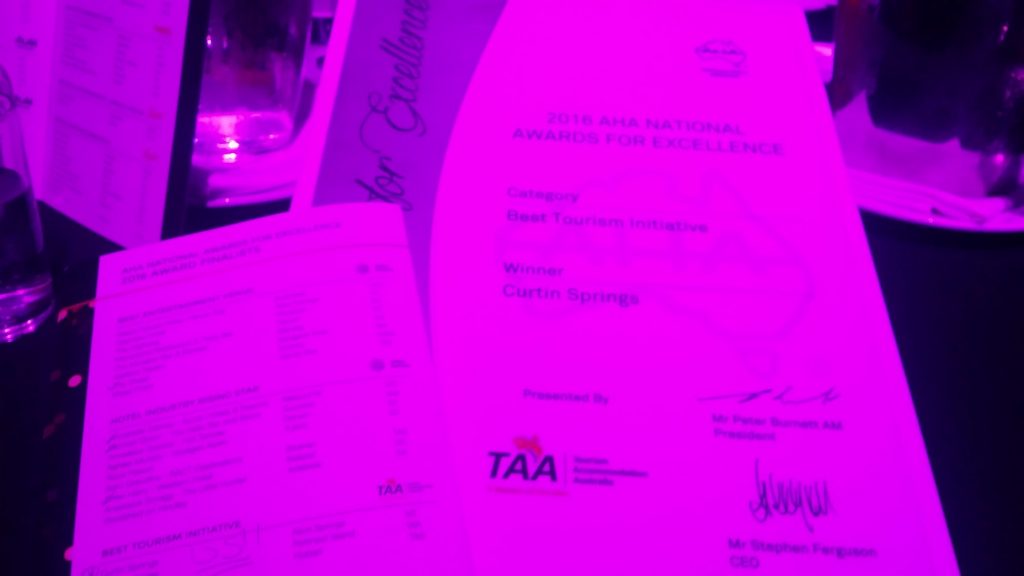 AHA NT – Best Tourism Initative 2016
After encouragement from AHA NT, we were recognised for the further diversification of Curtin Springs, with Curtin Springs Paper and Curtin Springs Walks.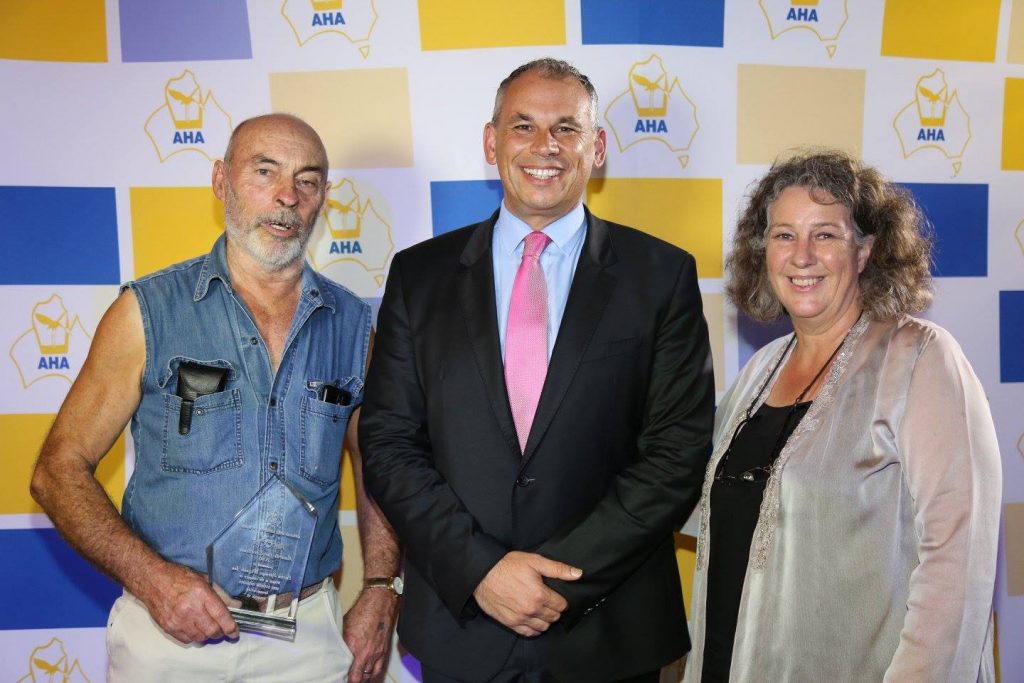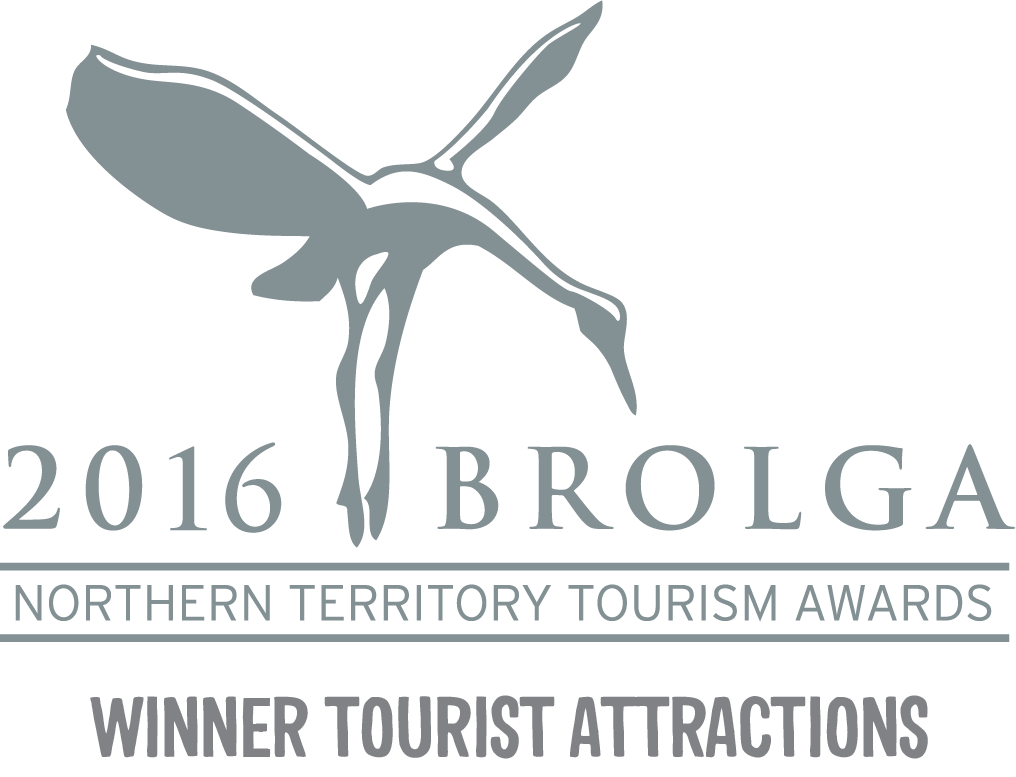 Brolga awards are a huge commitment of time and effort, to win with our first ever entry was very humbling!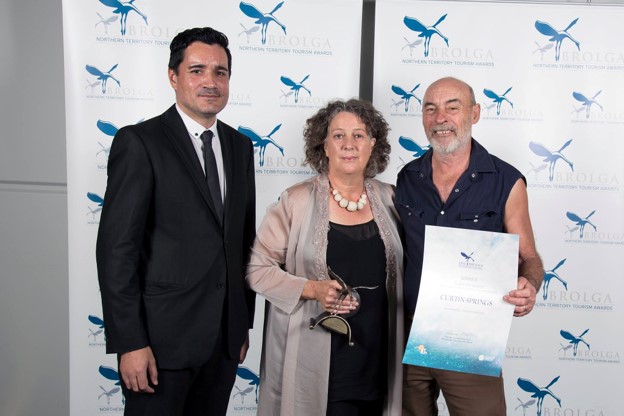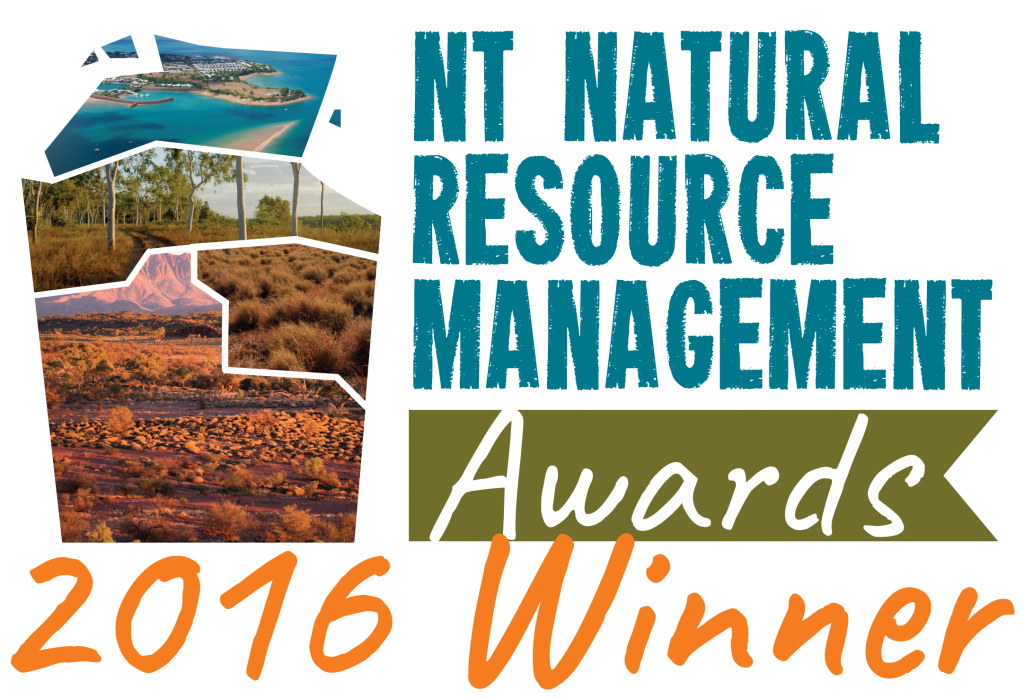 We decided that it would be time to dip our toes into the awards arena. Curtin Springs works across multiple industries, so to be acknowledged for the Agricultural NRM award was great acknowledgement of our commitment to the land and animals we are responsible for!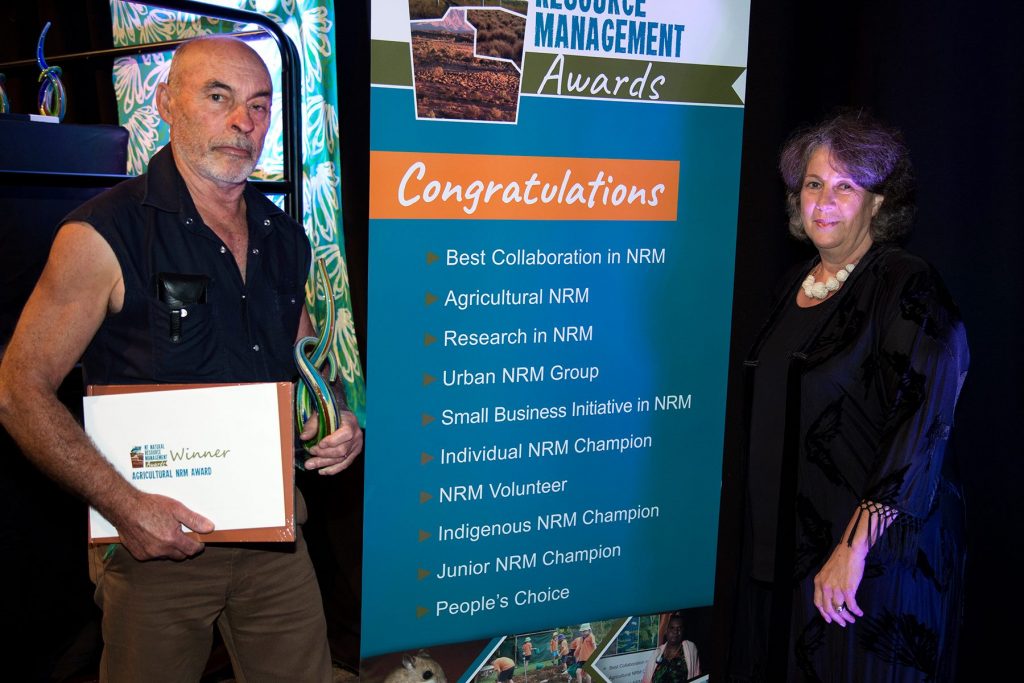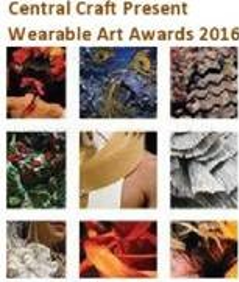 A Highly Commended in Wearable Arts – Nature's Bounty Category 2016.
This rounded out an award in our three major industries in 2016, tourism, land management and arts!