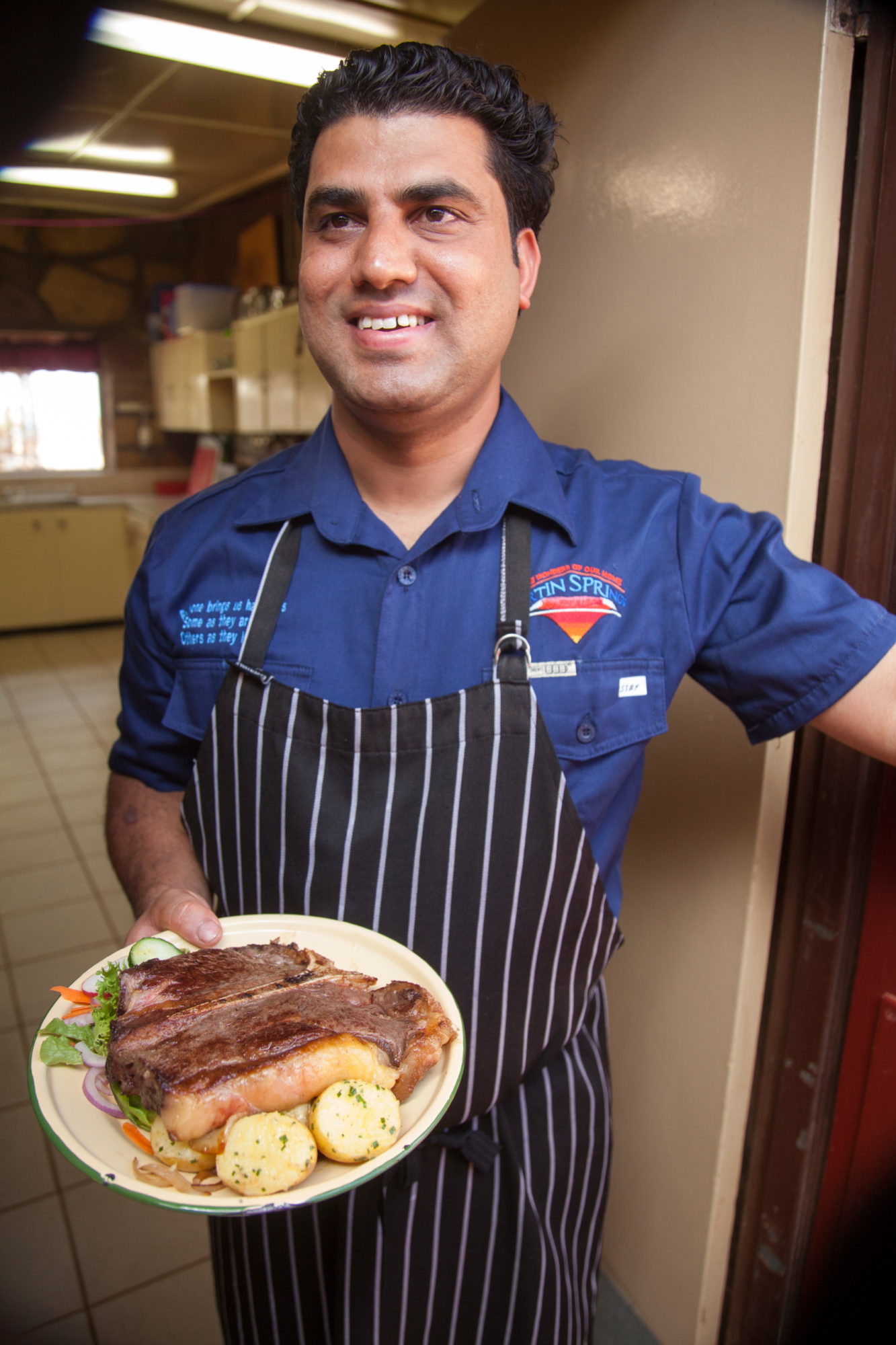 The historical Bough Shed is our dining area where you can enjoy our wonderful meals.
The Bough Shed was the original homestead building for Peter and Dawn Severin. They lived under the Bough Shed for 3 years after their arrival in 1956.
It is now our dining area during meal times or the perfect place to sit, enjoy a cold drink and share the company of others at any time.
We have details of our history for you to look at. Mt Conner is framed for you to watch as you sit and enjoy the ambiance.
Our kitchen provides great homestead meals for you every day.
7am until 2pm for breakfast and lunch.
6.30pm until 8.30pm for dinner.