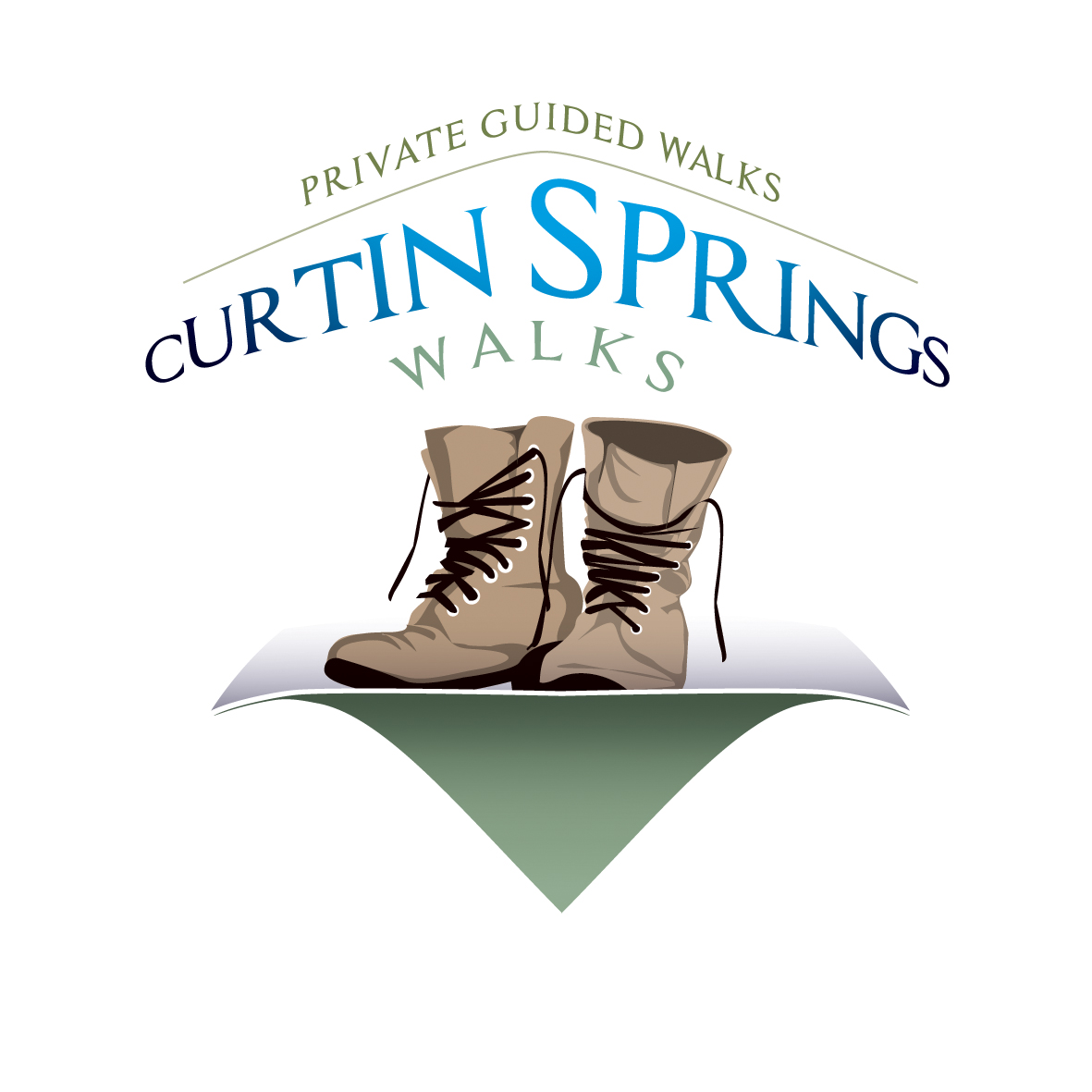 Curtin Springs Station is a privately owned cattle station, over one million acres in size.
There is really no other landscape like it in Central Australia.
Curtin Springs Walks are designed for those who are looking to step gently into the environment and to appreciate being in the landscape. The combination of ancient and vast salt lakes, different land types each with their unique features and textures, and the ever present moods of the grand Mt Conner, are sure to embed Curtin Springs into your memory forever. The walking tracks take advantage of the changing light during the day and Mt Conner in the late afternoon light will take your breath away.
With the huge backdrop it is easy to feel very small in this vast landscape. All walks are in constantly changing environments. It is never the same from one day to the next. The intricacies of mother nature are fascinating and ever changing.
It is no wonder that during a Curtin Springs Walk, people start to unwind and enjoy the peace and pace of this remote part of Australia.
As we come out of the 2 years of the COVID-19 Pandemic and then the uncertainty and impossibility of achieving adequate staffing levels, we have yet to set a program for Curtin Springs Walks for 2023.
Curtin Springs Walks – Full Moon Walks may be available (based on minimum numbers) on the following dates in 2023, however this is not yet confirmed.
| Arrival and Walk Date | Departure Date |
| --- | --- |
| 6 April 2023 | 7 April 2023 |
| 6 May 2023 | 7 May 2023 |
| 4 June 2023 | 5 June 2023 |
| 3 July 2023 | 4 July 2023 |
| 2 August 2023 | 3 August 2023 |
| 31 August 2023 | 1 September 2023 |
| 29 September 2023 | 30 September 2023 |
| 29 October 2023 | 30 October 2023 |
Please contact us for more information or to make a booking.
Balancing cattle production with nature
Curtin Springs has been home to the Severin family since 1956, when Peter Severin arrived with his young wife Dawn, their toddler son Ashley and 1,500 head of cattle.
On a Curtin Springs Walk you can hear how this history has protected the million acre wildlife corridor that balances cattle production with conservation of this precious landscape.
Beef production is intrinsically linked to the conservation of our land and they work together hand in hand.
Your guide will not only interpret the landscape's natural history and the workings of mother nature, but life from the cattle's point of view also.
Seeing one of the station's cattle yards on the way to your walk will help to tell the story and you will see how we use water to muster cattle.
You may even see one or two of our Murray Grey cows whilst on your walk. Don't forget, they have a big home to graze on, so you might not see them at all!
Your own private guide
The walks are designed to give you surprises along the way.
Your private guide will share their in-depth knowledge of the landscape as you pass through varied environments such as sandhills and spinifex, mulga, stony plains and open saltbush.
Each walk has a different combination of land types. The details in the land types are endless, and so are the views, especially of the 300 metre high Mt Conner.
The pace allows ample time for photos and to observe points of interest along the way. Finish the day with a refreshing ale at sunset and return to the homestead for dinner and some tall tale telling.
Full Moon Walks
Full Moon walks concentrate on the sunset and the rising of the full moon over the surface of our largest crystalline salt lake.
Full Moon Walks are the only walks that are permitted to spend the walk entirely on the surface of the lake.

Full Moon walks allow you to experience the splendour of the full moon rising over the salt lakes, after enjoying a setting sun in the desert landscape.
Download a copy of the Curtin Springs Walks brochure.
Thank you to Paul Hogan for use of some of his amazing Full Moon Walk photos.