Budget rooms have shared bathroom facilities and are available as double or twin rooms, sleeping one or two people per room.
These are very simple rooms with just the beds (including linen) in the rooms – there are no other facilities inside the room.
The shared bathrooms are at the end of the building.
Keeping the rooms very simple means they are a great option for budget conscious travellers.
Check availability and Book Now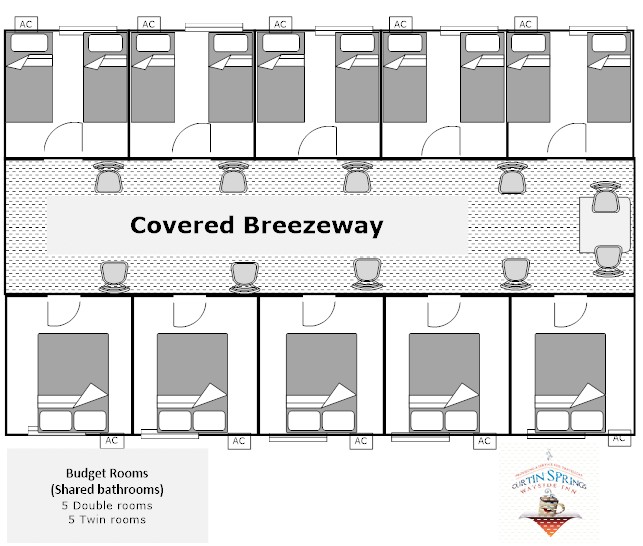 Budget Room Double
Budget Room Twin
Double bed
Single bed x 2
Linen (including blankets during the winter)
Bathroom type
Shared, outside the room
Shared, outside the room
Air Conditioning/heating
Tea/coffee making facilities
Cooking facilities in the room
Fridge in the room
Price valid until 31/3/22
Cost per one person per room
$115
$115
Price valid until 31/3/22
Cost per two people per room
$150
$150
Price valid 1/4/22 until 31/3/23
Cost per one person per room
$120
$120
Price valid 1/4/22 until 31/3/23
Cost per two people per room
$160
$160